Executive Board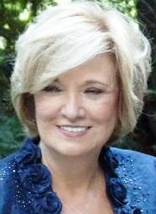 KATHLEEN HALE – Founder, Executive Director
Senior Vice President, Universal Music Enterprises, a division of the Universal Music Group. Kathleen Hale is the founder of Rising Star Music Fund. She is currently Senior Vice President, Universal Music Enterprises, a division of the Universal Music Group.
Kathleen began her twenty-five year career with Universal as a paralegal in the Business Affairs Department of MCA Records and together with UME/Verve President/CEO Bruce Resnikoff created the Universal Music Special Markets division. Drawing from the world's largest and most diverse music catalog, she created custom music premiums, incentives and retail compilations with such brands as Starbucks, Bellagio, Wrangler, Victoria's Secret, Bath & Body Works, Target and many others.
Throughout her career she has worked with some of the most popular and influential artists in the music industry including: Sting, Elton John, George Strait, Reba McEntire, Mary J. Blige, Stevie Wonder and Andrea Bocelli. She has for many years been a member of the Music and Entertainment Industry Committee for the City of Hope. Through its annual Spirit of Life dinner it has raised millions of dollars for the City of Hope.
With a life-long passion for music and as an executive in the music industry she wanted to share her passion. Giving to those that may not otherwise be able to benefit from the power of music seems to be a perfect path. The Rising Star Music Fund was realized after seeing countless music programs eliminated due to budget cuts or the complete lack of funding due to the crumbling economy.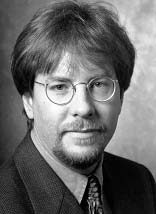 THOMAS A. ROWLAND – President
Senior Vice President Film & Television Music Universal Music Enterprises Mr. Rowland began his music career as a college radio DJ, recording artist and songwriter before starting an independent label in his hometown of Washington, D.C., where he also wrote a music column for the Washington City Paper.
After relocating to Los Angles in 1988, he was hired by the Warner Music Group as a Film & TV Music executive. Tom was recruited to join the Universal Music Group in 1991 where he continues to serve as the head of Film & TV Music for the largest collection of recorded music in the world. Mr.
Rowland serves as Rob Zombie's music supervisor (Halloween, Halloween II, The Devil's Rejects) and has produced many soundtrack albums. He recently produced, mixed and engineered the first posthumous Michael Jackson release, The Stripped Mixes, which charted in the top ten digitally, and remained in the Billboard top 100 for several weeks after release.
He is a voting member of NARAS (Grammy Awards) and is a member of the Producers and Engineers wing of that organization. As a songwriter, he has worked with Kelly Clarkson, Barry Weeks (multiple Dove Award Winner) and Minor Threat, among others. Prior to his career in music, Mr. Rowland worked in political and corporate public relations and counted among his clients Senator Bob Dole, Vice President George Bush, Philip Morris USA and the Distilled Spirits Council of America. Mr. Rowland is a  graduate of the College of William & Mary, where he studied psychology, religion and music. He studied music privately with Jaco Pastorius, Jeff Berlin and  Peter Princiotto (Michael Manring, Trapezoid etc.). Mr. Rowland has been happily married for 15 years and has two children. He is an Eagle Scout and is the Cubmaster of his son's Cub Scout Pack.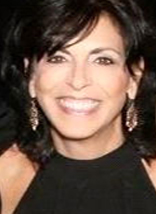 KATIE GILLON – Vice President
Owner of The Gillon Group A music industry veteran of more than 30 years, Katie Gillon serves as President/Owner of The Gillon Group, which she founded in 2003 to provide turnkey marketing services including art direction, packaging, artist development, artist management, public relations and consulting to record companies and recording artists. Some of her clients include Clint Black, Chely Wright (management), Shannon Lawson, Equity Records, and The Barbershop Harmony Society and the CMA.
She served most recently as Executive Director for the Crescendo Music Community Fund, a non-profit organization based in Nashville whose mission Is to develop a retirement community for music industry retirees and to provide financial assistance to those retirees who qualify. The current economic downturn has the project on indefinite hold at this time. Her previous extensive experience in the music industry includes working in various capacities at MCA Records, ABC Records and Dot Records. She served most recently as Senior Vice President of Creative Services
and Production for MCA Records in Nashville, where she was responsible for the visuals for all the company marketing, PR and promotional campaigns. The roster included such greats as Vince Gill, George Strait, Reba McEntire, George Jones, Lee Ann Womack, Gary Allan, Trisha Yearwood, Wynonna, Josh Turner and many other artists. Katie has actively served on the Board of Directors for many non profits including the NARAS National Board of Trustees, NARAS Nashville Chapter, Leadership Music, The Ear Foundation and Reading, Writing and Rhythm. She also has served in leadership roles having served two terms as President of the NARAS Nashville Chapter and two terms as President of the Leadership Music Board as well as chairing many committees on those Boards. Katie is an alumnus of Leadership Music and Leadership Nashville and is a member of the CMA, ACM, NARAS, and SOURCE. She attended Jacksonville State University in Jacksonville, Alabama where she earned her BS degree in Secondary Education.
Margie Mercer was born in Mobile, Alabama and won a full academic scholarship to Spring Hill Catholic College, earning her BA in English.  She began her career in the music industry in Nashville working for ASCAP, the Johnny Cash television show, and Capitol Records.  After transferring to Capitol Records Los Angeles, she worked in merchandising and artist relations.  It was here  she met Bob Mercer of EMI Records London.
After falling in love, Margie moved to London to work in marketing for EMI International and to marry Bob.  Five years later, their only child, Jackson was born.  After fifteen years in London, Margie, Bob, and Jackson moved to Nashville, Tennessee.  They lived there for ten years where Margie taught yoga and then moved to Los Angeles in 2002.  Sadly, after thirty-four years of marriage, Bob lost his battle with cancer in the spring of 2010.
Their son, Jackson, has followed in their footsteps and is currently Director of Digital Operations at Concord Music Group.  Margie is now retired and is excited about being a part of the Rising Star Music Fund and the Bob Mercer Memorial Fund.  Giving the gift of music to underprivileged children is a cause close to her heart and something Bob would have been very proud of.  Margie's hobbies include yoga, Pilates, gardening, entertaining, traveling, reading, music, movies, and theatre.  She currently lives in Encino, California.
Our Directors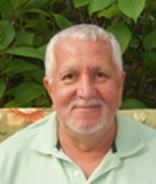 DOUG GEARHART 
Mr. Douglas Gearhart has thirty six years experience in the financial industry.  He is a retired officer of the United States Trust Company of New York, the oldest trust company in the United States that provides personal wealth management to its clients.   At the time of his retirement, he was a Senior Vice President responsible for all aspects of money management.  During his tenure he was on the board of directors of U.S. Trust International, was General Manager of the Grand Cayman Branch and served on numerous New York Clearing House committees responsible for making money transfer and compliance policy recommendations to the banking industry.
Doug is an active member of his local church where he has served as a member of the administrative board and participates in various fund raising activities for the local community.   He is an avid genealogist and has traced his family tree back to the early 1630s where his ancestors were influential in the creation and settlement of Nassau County on Long Island, New York
Doug has traveled extensively around the world and has visited over one hundred countries on five continents and is planning to visit the remaining two continents in the near future.
One of Doug's most enjoyable hobbies is the collection of U.S and foreign coins and paper currency.  His collection includes original U.S greenbacks and fractional currency from the 1860s and foreign coins dating back to the Roman Empire.
Mr. Gearhart served in the United States Army where he was stationed in Germany.  He has an MBA from Adelphi University.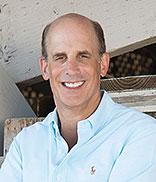 BRUCE RESNIKOFF – President and CEO of Universal Music Enterprises and the Verve Music Group.
Universal Music Enterprises (UMe) is the centralized U.S. catalog and ancillary marketing entity for Universal Music Group. Verve Music Group is the world's largest jazz recording company and includes the premier jazz label Verve.
He is a graduate of the University of Pennsylvania's Wharton School of Business and UCLA Law School.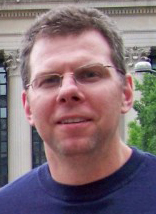 GENE ZACHAREWICZ – Vice President for Special Markets and New Business Development for UME, a division of the Universal Music Group
Gene Zacharewicz started his career in the music business pretty soon after his graduation from George Washington University in the mid 1980's joining a small start-up company called Heartland Music. Heartland Music specialized in selling recorded music via direct response television commercials, and it was a pretty fortuitous time for this type of business due to the rapid increase of households being wired for cable television.
Pretty much starting on the ground floor, he worked his way up to be a customer service representative, an assistant media buyer, media buyer, television commercial producer, executive producer, and finally general manager/vice president of Heartland Music. By the early 1990's, Heartland had well over a million active customers on a yearly basis, and had one of the largest mail order music catalogs in existence.
In 1994, Heartland Music was sold to Time Warner and was folded into the very successful Time Life Music division. Working with a small group of enterprising individuals, Gene began creating and producing 30 minute long-form infomercials under the Time Life Music brand. These long-form infomercials which sold large box sets of music were hugely successful and expanded even further the Time Life Music brand. Many of these box sets were multi-platinum selling, and the shows themselves won awards for their creativity.
Between Heartland Music and Time Life Music, Gene established many relationships with the heads of many of the major recording companies. It was these types of relationships that led to Gene moving over to Universal Music in 2004. In the new challenging climate of digital platforms and the changing business model of the music business, Gene's unique abilities to market and sell music are essential. Gene Zacharewicz is currently the Vice President for Special Markets and New Business Development for UME, a division of the Universal Music Group.