Join us for the Rising Star Choir recital on May 9, 2020, at 3:00 p.m.
California State University Northridge
18111 Nordhoff Street
Northridge, CA 91330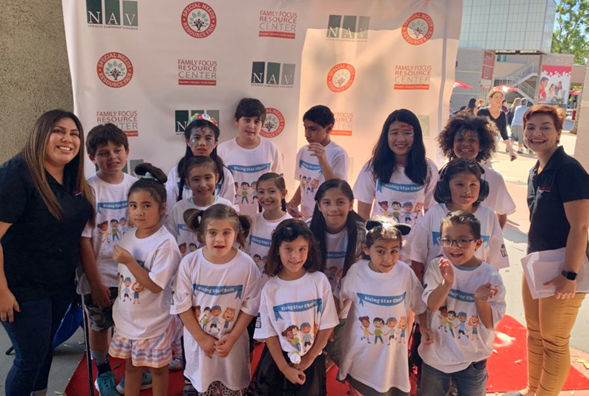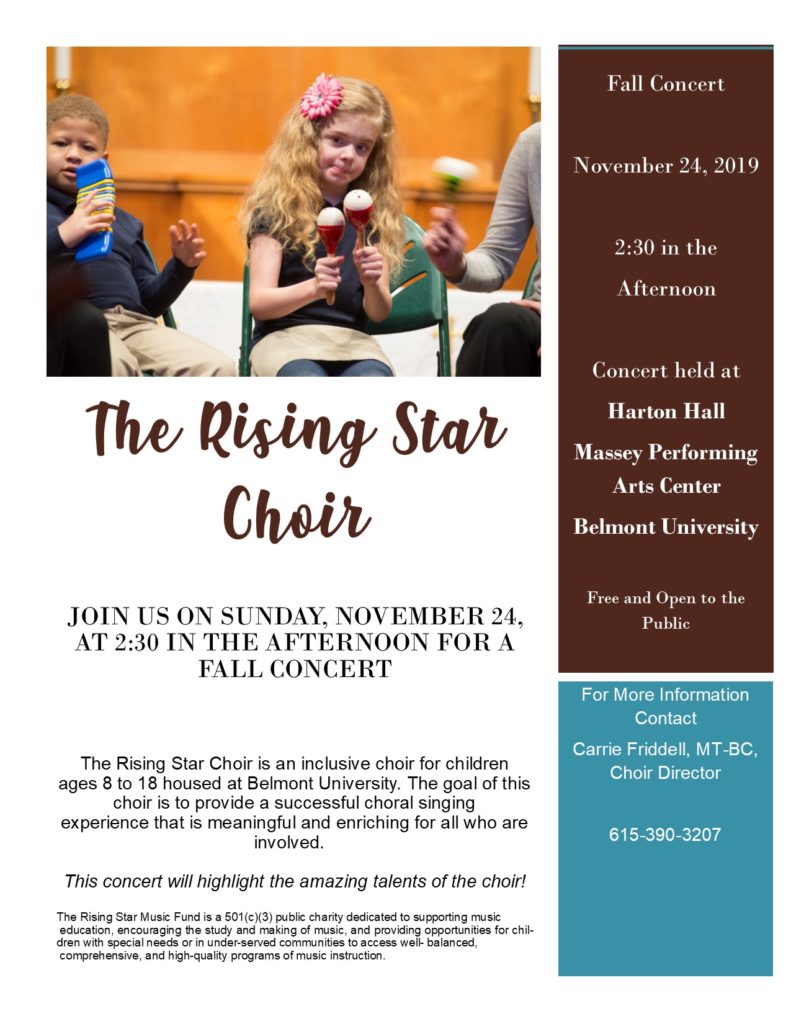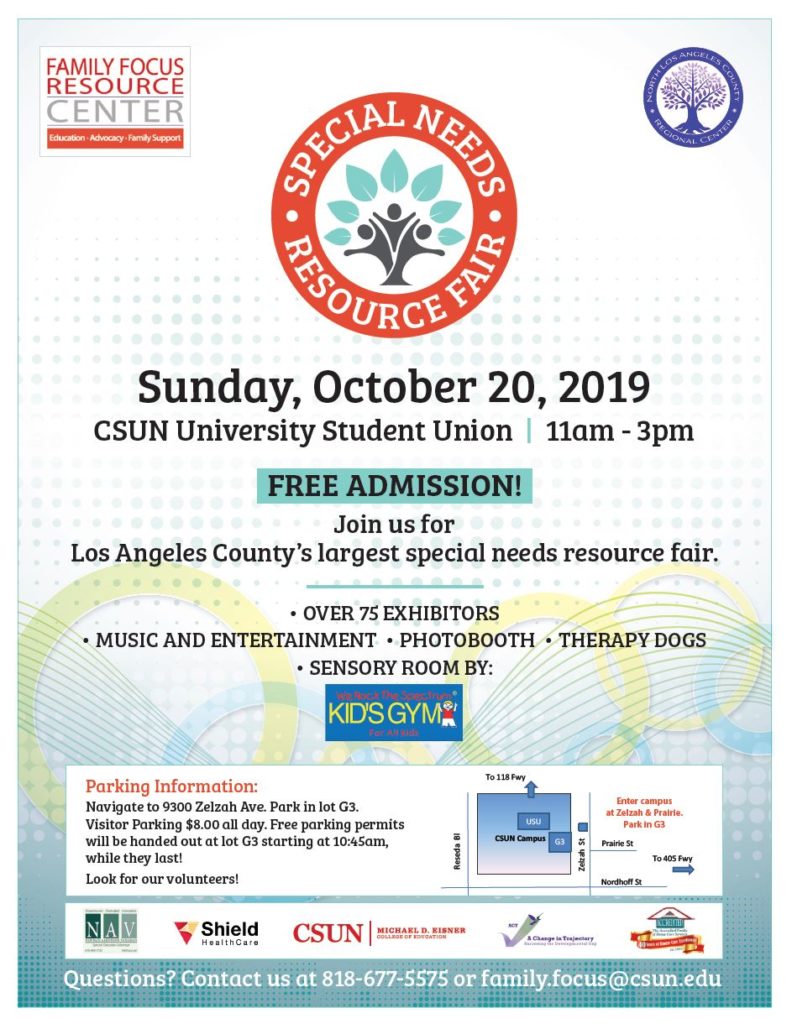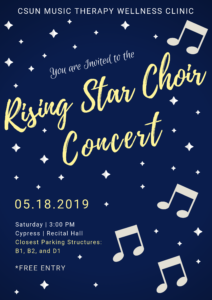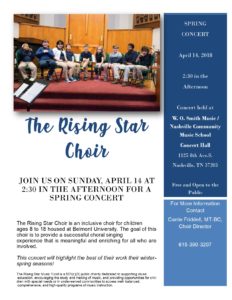 Belmont University Rising Star Choir Recital
April 17, 2016 2:30 pm
Horton Recital Hall, Belmont University
Nashville, Tennessee
CSUN Rising Star Choir Recital
May 11, 2016 7:00 pm
CSUN, Cypress Recital Hall
Northridge, California
CSUN Rising Star Choir
July 4, 2016
Valley Cultural Center
4th of July Extravaganza
National Anthem
Woodland Hills, California
Belmont University Rising Star Choir
October 22, 2016
Tennessee Autism Speaks Walk
Performance
Nashville, Tennessee
Belmont University Rising Star Choir Recital
November 20, 2016 2:30 pm
Blakemore United Methodist Church
Nashville, Tennessee
CSUN Rising Star Choir Recital
December 12, 2016 7:00 pm
CSUN, Cypress Hall Recital Hall
Northridge, California
Belmont University Rising Star Choir Recital
April 9, 2017 2:30 pm
Blakemore United Methodist Church
Nashville, Tennessee
CSUN Rising Star Choir Recital
May 17, 2017 6:30 pm
CSUN, Cypress Hall Recital Hall
Northridge, California
Autumn Is In the Air Fundraiser
November 5, 2017
3:00 pm – 6:00 pm
23520 Califa Street
Woodland Hills, California 91367
Belmont University Rising Star Choir Recital
November 5, 2017 2:30 pm
Blakemore United Methodist Church
Nashville, Tennessee
12/16/13
Rising Star Choir For Children With Autism Recital
California State University, Northridge
Monday, Dec. 16 The Rising Star Choir for Children with Autism made it's debut performance at CSUN before a full house.
Thank you to The California State University Music Therapy Wellness Clinic, and everyone who donated, sponsored and continue to support these great kids. They had a great time!
Choir therapy combines music therapy with group interaction. Not only do participants have the pleasure of singing, but social interaction skills as well as self-esteem are increased.
We hope to be able to establish additional choirs around the country. Please support bring the joy of music to these wonderful kids and their families.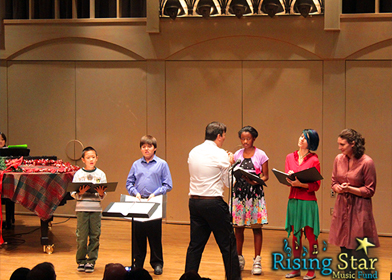 8/21/12
The Rising Star Music Fund held a one-of-a-kind event reuniting The Notorious Cherry Bombs: Rodney Crowell, Vince Gill, Tony Brown, Eddie Bayers, Paul Franklin and Michael Rhodes for one night along with guest stars Emmylou Harris and Albert Lee at the 3rd And Lindsley Bar and Grill in Nashville, TN in honor of legendary music executive, the late, great Bob Mercer to benefit the W.O. Smith Music School.

Rodney Crowell and The Notorious Cherry Bombs perform the hit "I Ain't Livin' Long Like This" with Emmylou Harris and Albert Lee to a capacity crowd.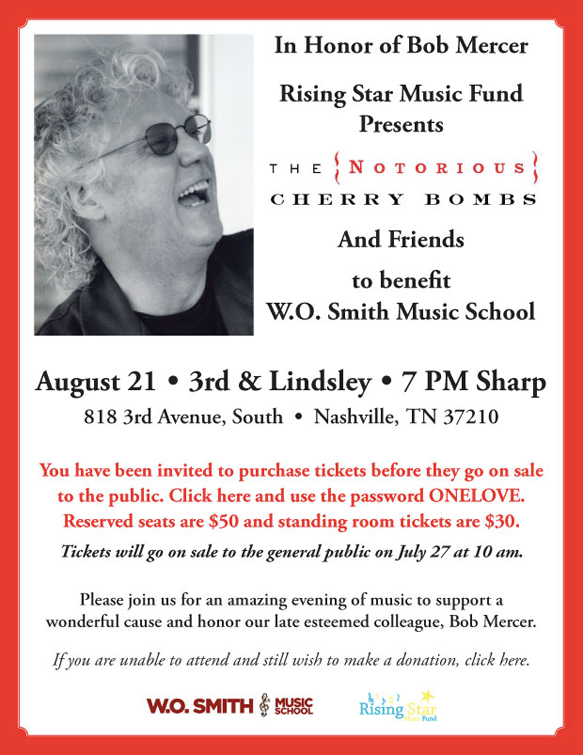 11/1/11
Rising Star Music Fund eBay Holiday Fundraising auctions.
3/24/11
Rising Star Music Fund/California Pizza Kitchen "FUNdraising Event"
The "FUNdraising Event" was a great success, and raised funds which we have used to keep music programs such the Allman Brothers Big House Youth Jam in Macon Georgia from closing its doors. Thank you to all who participated. It was a great time!
5/2/09
Los Angeles Lightning Opening Night Fundraiser
The Rising Star Music Fund partnered with the Los Angeles Lightning's 2009 opening game to host an after game party and silent auction. The Stunners performed and had the crowd on their feet! A big thank you goes out to all the volunteers who helped with the beautiful set up and made this event a success. We had some very generous donations that were auctioned off which included Jimmy Buffet concert tickets, Los Angeles Philharmonic Symphony tickets and spa treatments to name a few.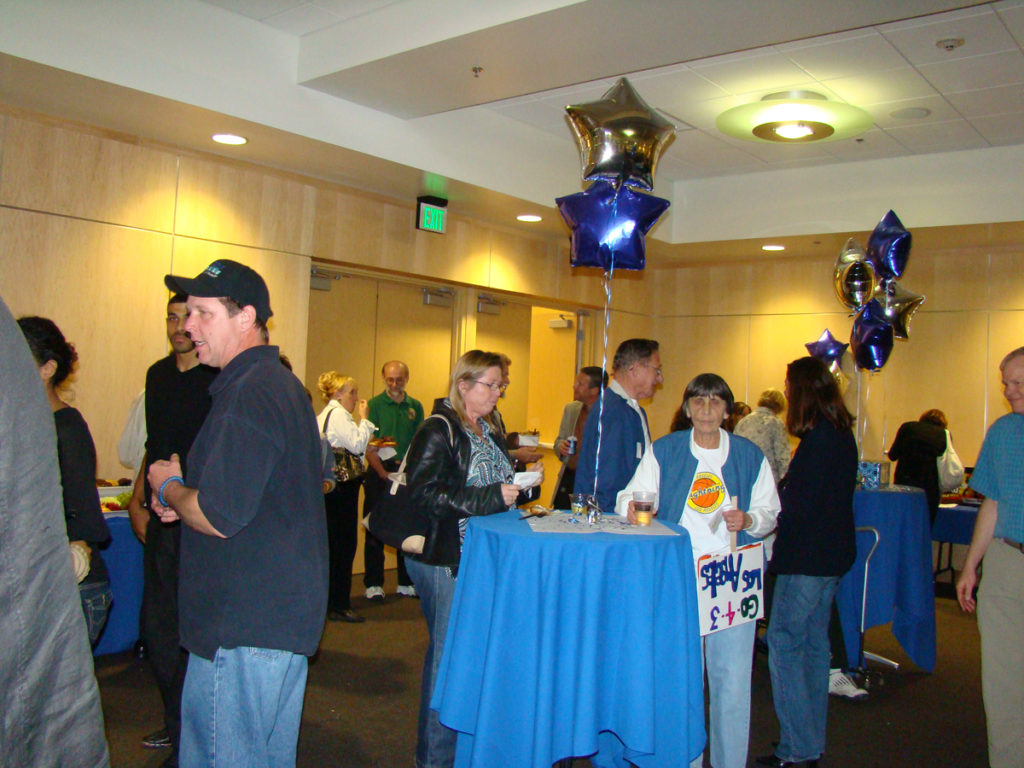 Rising Star Music Fund has made the following gifts to support The W.O. Smith Music School, Big House Youth Jam in Macon Georgia, and the USC Thornton School of Music Outreach Program.