Rising Star Music Fund's signature program is the Rising Star Choirs for Children with Autism.  We work with the Music Therapy Departments of our partner Universities to provide the choir experience led by Certified Professional Music Therapists.  In addition to providing this beneficial activity to the children our goal is to provide a joyful and stress free activity for the parents, who face tremendous challenges each day.   We currently offer this program at:
California State University, Northridge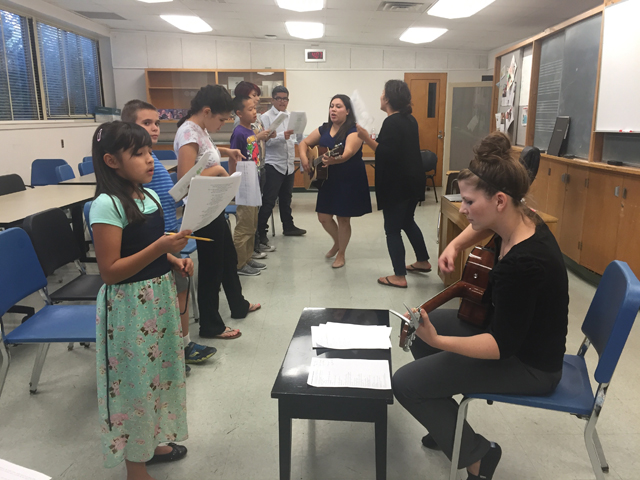 Ronald M. Borczon,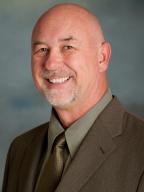 Ronald M. Borczon, MT-BC, founded the Music Therapy Department at California State University, Northridge in 1984. After more than 25 years, he remains director of the program, one of only two in the State of California. He also instructs classical guitar at the university. Mr. Borczon holds a M.M. degree from the University of Southwestern Louisiana, a B.M. in Music Therapy and a B.A. in Music with an emphasis on performance, from Florida State University. He also is an alumnus from the Aspen School of Music. His teachers include Bruce Holzman, Oscar Ghiglia, Eliot Fisk, and Robert Guthrie.
He is past president of the National Association of Music Therapy, Western Region. His clinical experience in music therapy spanning 30 years and encompassing numerous populations including psychiatric, intellectual and developmental disability, autism, post traumatic stress syndrome and substance abuse.  Ron Borczon has presented numerous papers at national and regional conferences, as well as given many public service presentations. In 1994, he received the Presidential Award from the President of the National Association for Music Therapy. This prestigious honor was given in recognition of Music Therapy work done following the 1994 Northridge Earthquake where he developed innovative music experiences to help school age children in the Northridge community deal with the earthquake trauma. In 1995, Borczon conducted a special workshop on Music Therapy and Posttraumatic Stress Disorder for therapists in Oklahoma City after the Oklahoma City bombing. While in Oklahoma, Borczon worked not only with the therapists who were treating family members and survivors, but he also worked directly with a survivor from the bombing. In 1998, he was awarded a grant from the National Academy of Recording Arts and Sciences to investigate the effectiveness of two different approaches of music therapy on expressive communication with autistic children, and in 1999, Borczon was awarded the "Betty Isern Howery Award," the highest distinction given in the Western Region Association for contributions to the field of Music Therapy.  He was asked to help in the planning of music therapy interventions for the students of Columbine High School in the aftermath of the Columbine tragedy and the Santee High School shootings. In 2006 He was awarded the "Award of Merit" from the American Music Therapy Association at the National Conference in Kansas City, Missouri.  This award is the one of the highest forms of recognition given by the national office for contributions to the field of music therapy.  In 2007 he was  awarded the "Outstanding Faculty Award" from California State University, Northridge. He has presented numerous workshops on the effectiveness of music therapy in the wake of a mass disaster.
In 1996 he created the CSUN Music Therapy Wellness clinic that serves the Los Angeles community.  The clinic currently enjoys three music therapists who work with clients of all ages and disabilities.  In 2006 the clinic merged forces with internationally acclaimed Nordoff-Robbins music therapy bringing the title of "Nordoff-Robbins West" to the clinic.
Ron Borczon has been interviewed many times for periodicals and venues such as LA Times, LA Daily News, Reader's Digest, KNBC Channel 4 Los Angeles, and the Australian television show "What's Good for You."  He appears on the Paul McCartney documentary DVD "The Space Within US" and has also been seen as the music therapist for Danny Bonaducci in the VH1 show, "Breaking Bonaducci." He has been consulted for many projects that appear in television and film.
He has two compact disc recordings on Centaur Records. His instructional video, Guitar Today, is available in Spanish and English through Valiant Industries. In 1998 his book "Music Therapy, Group Vignettes" was published by Barcelona Publishing. In 2004 his second book "Music Therapy: A Fieldwork Primer" was also published by Barcelona Publishing.
He is still active as a clinician working in the Music Therapy Wellness clinic at CSUN.
Yessenia Gonzalez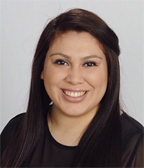 Yessenia is a graduate from the Music Therapy Program at CSUN where she was awarded the Marilyn Hankins Cultural center Scholarship Award and the CSUN Arts Council Scholarship Award. She completed her clinical training at Fairview Developmental Center, in Costa Mesa, California where she worked with adults with developmental disabilities to provide quality service that met individual needs and promoted self-determination and independence. Her clinical training at California Sate University of Northridge focused on children and adults with developmental disabilities, training at the following facilities: CSUN Wellness Clinic, Lokrantz Special Education Center, Partners for Children, Magical Musical Moments, and Music Sway. Yessenia is currently a clinician at Cal State University of Northridge, Music Therapy Wellness Clinic where she also serves as a choir director for the two choirs at the clinic. She also conducts an iPad inclusive music therapy program for the Simi Valley School District. Yessenia is currently attending graduate school for a Master of Social Work degree at the University of Southern California.
Julia Summers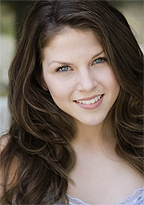 Julia Summers is a board certified music therapist. She holds a master's degree in music therapy from New York University and practices a humanistic, existential approach. Julia completed her internship at Beth Israel Medical Center, where she was certified by Dr. Joanne Loewy to practice the First Sounds: Rhythm, Breath, and Lullaby technique in the NICU. Julia has also worked with oncology patients, children in pediatric units, patients and families in hospice and palliative care, and adults suffering from Alzheimer's and dementia. Along with her current work at the Music Therapy Wellness Clinic at CSUN, Julia is working with children with autism and developmental delays through the Children's Music Fund. Julia is honored to have the opportunity to spread the joy of music and to take part in the thrill of making new connections through live interactive musical experiences.
Nashville Choir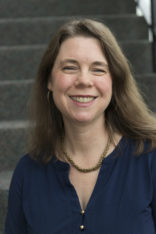 CARRIE FRIDDELL
Carrie Friddell, MT-BC is a Nationally Board Certified Music Therapist. She earned her Music Therapy Board Certification in 2005 and has served both children and adult populations. Additionally, she is a licensed Music Together center director. Her work includes:
Director of The Rising Star Choir Nashville at Belmont University, an adaptive choir experience for children with special needs.
Director of The Peterson's Choir for Parkinson's in Franklin, Tennessee, a choir to support and sustain the voices of those who have Parkinson's Disease.
Group Music Therapy Services for children and adults
Individual Music Therapy Services, specializing in children and youth with special needs diagnosis
Music Together, Center Director for 6 years.
Twenty-two years of experience teaching private piano and voice lessons to children and adults in the Middle Tennessee area
Currently, the President of the Tennessee Association for Music Therapy
She holds a B.S. in Church Music from Trevecca Nazarene University and earned her equivalency to a B.S. in Music Therapy from Tennessee Technological University.
Carrie is passionate about empowering the gift of music to individuals and groups!
Alejandra J. Ferrer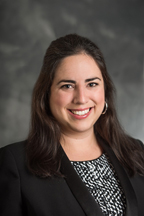 Alejandra J. Ferrer, Ph.D., MT-BC, Assistant Professor of Music and Coordinator of Music Therapy, joined the faculty at Belmont University in the Fall of 2015. Dr. Ferrer holds a Bachelor of Music in Music Therapy from The Florida State University (2004), a Master of Music in Music Therapy from The Florida State University (2005), and a PhD in Music Education from The Ohio State University (2012).
Prior to joining Belmont University, Dr. Ferrer worked as Adjunct Professor at Ohio University and The Ohio State University, where she taught music therapy and music education courses. Concurrently, she practiced music therapy at Nationwide Children's Hospital, where she served infants and toddlers in the Neonatal Intensive Care Unit and supervised undergraduate and graduate practicum students and interns. Dr. Ferrer developed the first music therapy program at the Arthur G. James Cancer Hospital and Richard J. Solove Research Institute. Prior to that, she served adults with mental illness and substance abuse disorders in both acute care and forensic units. Additional clinical experiences include working with the gerontology population and children and adults with developmental disabilities.
Dr. Ferrer is an active member of the American Music Therapy Association and a regular presenter at regional and national music therapy and music education conferences on topics pertaining to medical music therapy, prgram development, and professional issues. Her research has been published in the Journal of Music Therapy. Dr. Ferrer has authored one book chapter (Music Therapy: Bettering Lives One Note at a Time in Charyton's Creativity and Innovation Among Science and Art) and most recently co-authored an article for the music therapy online magazine Imagine.
Katie Gillon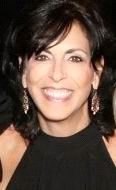 Pam Russell